Carla Rudkin-Guilleme (Year 8) has had an exceptional week; she has been selected onto both the English Karate Federation's England Kata Squad and England Kumite Squad following two gruelling eight-hour training sessions.
In addition to this outstanding achievement, Carla won two gold medals and is now the Berlin International Open Kata Champion at U14yrs and U16yrs after winning in both categories.
Carla is next due to compete at the Sofia International Open and the Commonwealth Club Karate Championships.
Carla also plays competitively for Ballard School's netball and hockey teams and has been selected for their elite Jersey Sports tour in March. Managing a busy school timetable whilst training, travelling and competing for her country requires commitment, dedication and hard work and Carla delivers on these attributes – with a smile on her face. She is a great role model for young athletes.
Carla's success has been building for the last three years with notable highlights including;
2018 – Selected to represent in England in Helsinki. Won individual Gold in Kata / 10-11yrs
2018 – Won individual gold at the Berlin International Open at Kata / 10-11yrs
2019 – Awarded 'Young Sports Person of the Year' by the New Forest Sports Council
2019 – Ranked No1 in Great Britain at Kata / 12-13yrs
2019 – Ranked No 7 in World ranking competition in Cyprus at Kata / 12-13yrs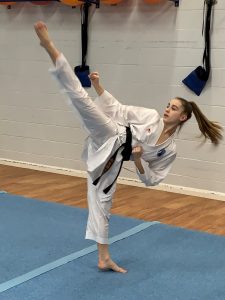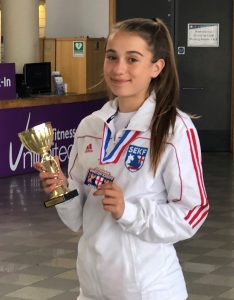 Learn more about Ballard's wide-reaching and fully inclusive Sport's offering here.