KES has hosted the Peter Folkes Exhibition of Prep School Art for many years. We were delighted to be asked to submit 10 pieces of work from across the School, alongside 10 other schools in the local area.
We attended the exhibition with some of our exhibitors and parents – it was great to be back at this exhibition once again and see the fantastic work, not only being produced at KES, but also from our neighbouring schools. Well done to those pupils whose work was selected to be exhibited.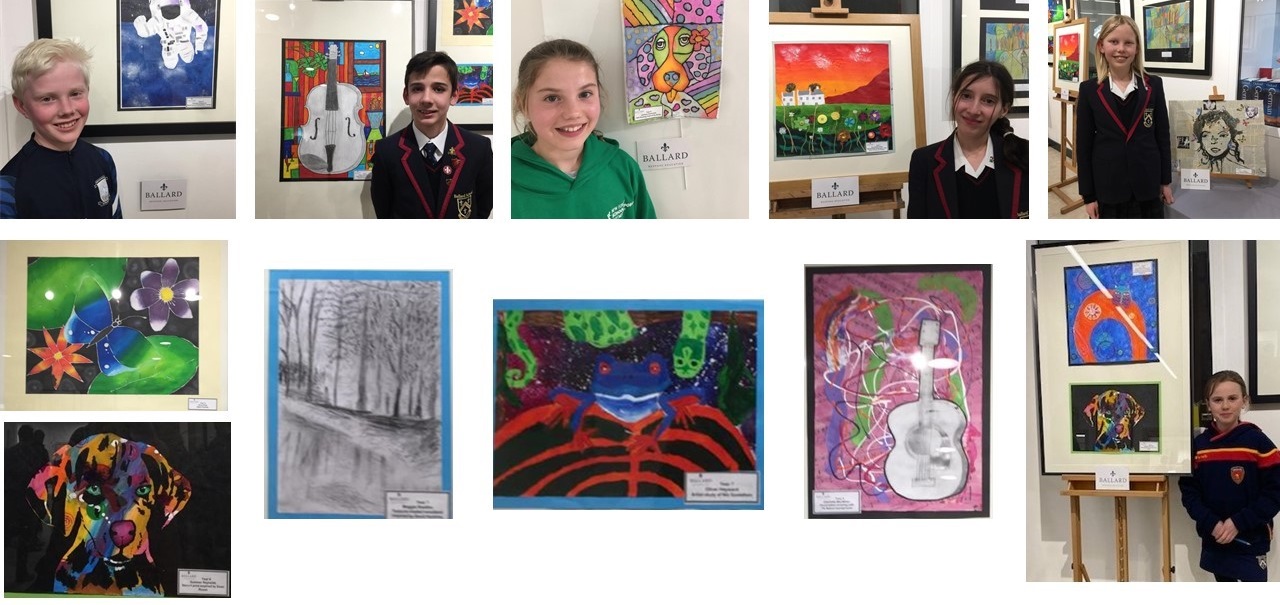 Exhibitors pictured above from left to right (top row):
George Chetwood (Year 8) with his book cover design (8PJ winner)
Lihan Laubscher (Year 8) with his observation drawing of violin with John Nolan pop art background
Jemima Chetwood (Year 6) with her silk painting in the style of Britto
Alessandra Gaeta (Year 7) with her mixed media landscape in the style of Deborah Phillips
Freja Van Lindholm (Year 6) with her Andy Warhol inspired Marilyn Monroe
(bottom row):
Olivia King's (Year 8) batik painting above Summer Reynolds' (Year 6) stencil dog in the style of Dean Russo
Maggie Rawlins' (Year 7) shaded landscape in the style of David Hockney
Oliver Hayward's (Year 7) acrylic painted tree frog (bottom left)
Charlotte MacMIllian's (Year 8) observational drawing of a guitar with TK Nelson background
Amy King (Year 6) with her mixed media Lura Burch Cat (top).