Congratulations to…
… Liv Clothier (Year 8), who competed in the regional championships at Bicton Arena this summer for the New Forest Hunts Pony Club. To even qualify for this show was a massive achievement in itself, however she then went on to finish tenth out of a huge field of competitors in the Eventing, competing in three different disciplines (Dressage, Show Jumping and Cross Country) over two days. Liv's tenth place was even more exceptional when it was an under 18s competition and she is only 13, Well done, Liv.
---
…Matti Baum (Year 10), who has been working her way up the Pony Racing ladder. Matti started with Pony Racing Academy, training with Park Lane Stables (RDA) in Richmond, Surrey and culminating in race day at Ascot Race Course on legendary RDA pony Reggie. Reggie and his moustache have over 2 million views on Park Lane Stables RDA @parklanestables on TikTok.
She was then selected for the Pony Racing Graduate scheme which finished with the race at Lingfield. Matti has now been selected to take part in the Riding a Dream Academy day in Newmarket. Well done, Matti and good luck for your Newmarket Day in December. Well done, Matti.
---
Horse Riding Club at Ballard
Pupils in Lower Prep have the option of attending 'Horse Riding Club' at our local Burley Villa riding stables, hopefully creating more equestrian stars of the future!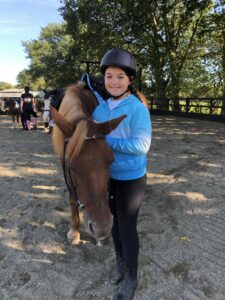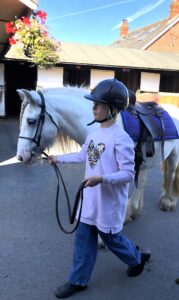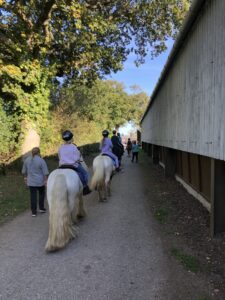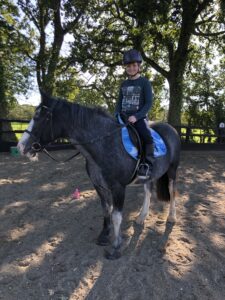 There are lots of equestrian enthusiasts at Ballard! Emily (pictured below) age 5 at Pony Club on her pony Freda!