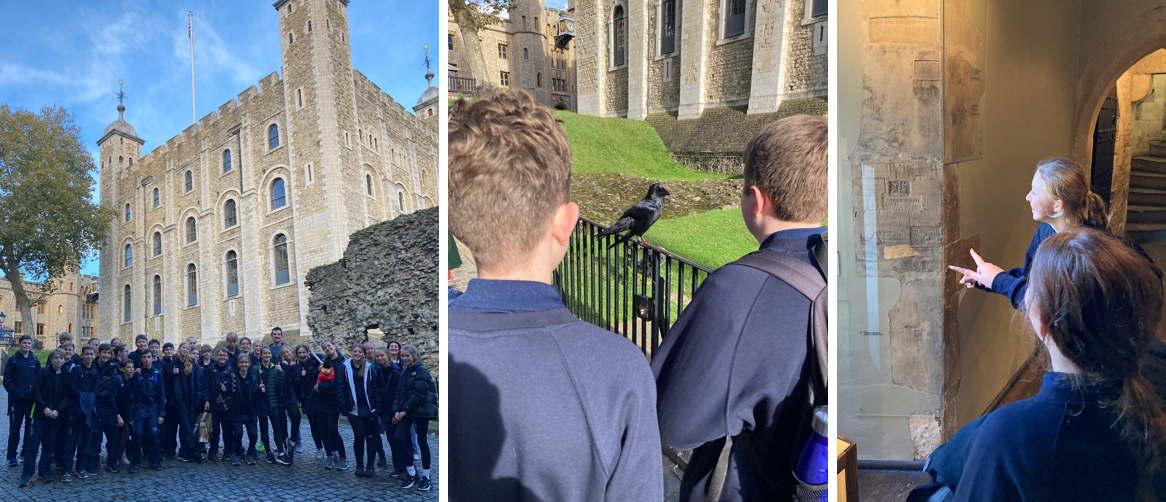 Coronation Bench Competition winners and our Academic Scholars were treated to a trip to the Tower of London. Pupils took part in a guided tour of the Tower led by a real-life Elizabethan! She told our pupils stories about the Elizabethan prisoners who spent time at the Tower, many of whom never came out. It was particularly engaging for pupils as they sat in a room covered in prisoner graffiti and listened to the stories of those actual prisoners, the treatment they received and their often gory fate.
Pupils then saw the magnificent Crown Jewels, an experience that will stay with them forever and explored the Royal Armoury Museum in the White Tower itself.
Pupils behaved impeccably throughout the day and asked very perceptive questions of the guide and teachers accompanying the trip. They even got up close and personal with the Tower's famous winged residents – the Royal Ravens.